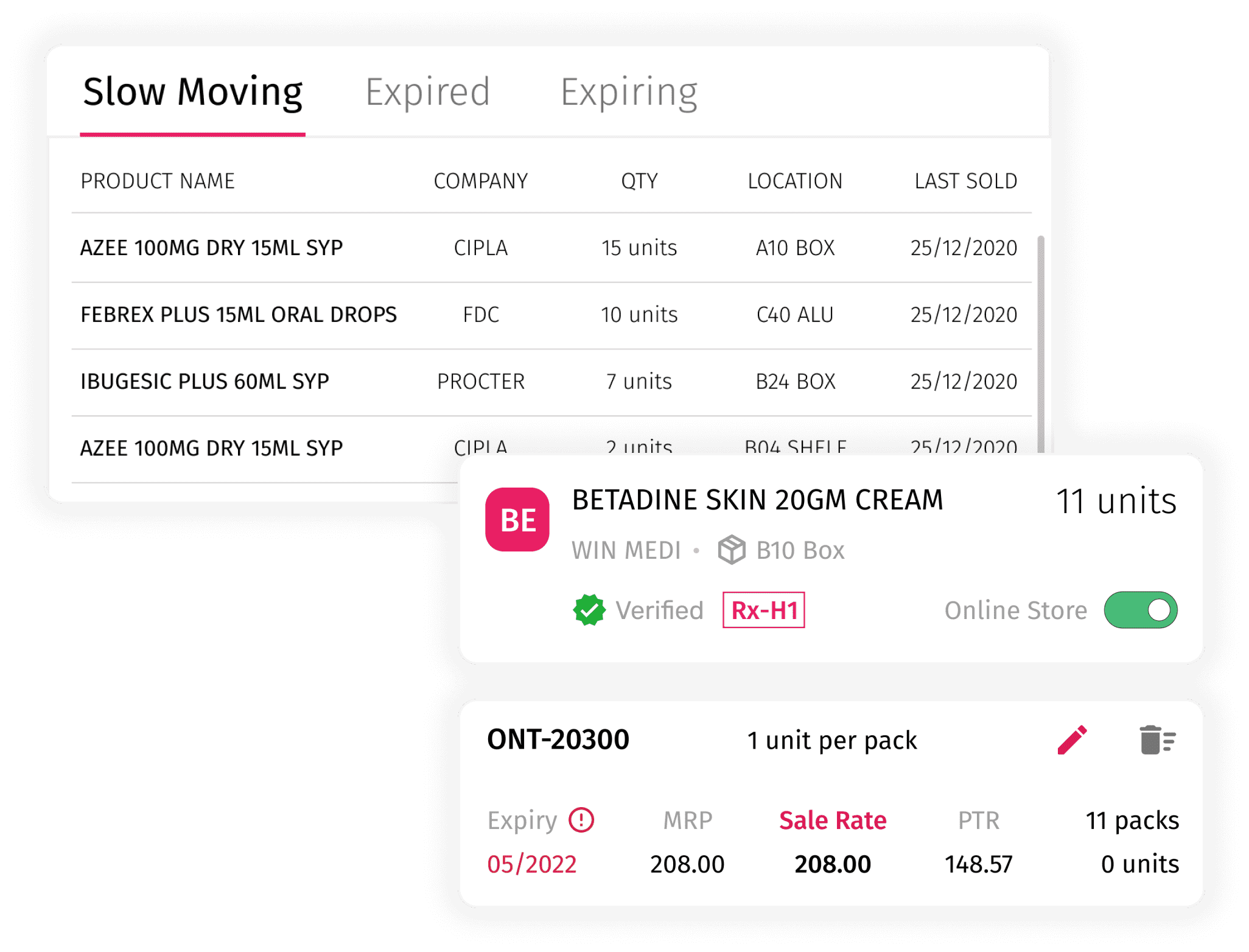 Stock in or Stock out? Take the guesswork out
Manage your pharmacy business like a pro! Whether there's a Stock In or a Stock Out, whether there's an Expired Product or a slow-moving one, we make sure that nothing in your medical store gets past your attention. It's a LocalWell guarantee!
Accounting with no pain, Ensures maximum gain
Accounting is tough and a Pharmacy Business with poor accounting will incur losses. That is why we designed the software in such a way that you just keep recording transactions, and it will take care of the accounting for you.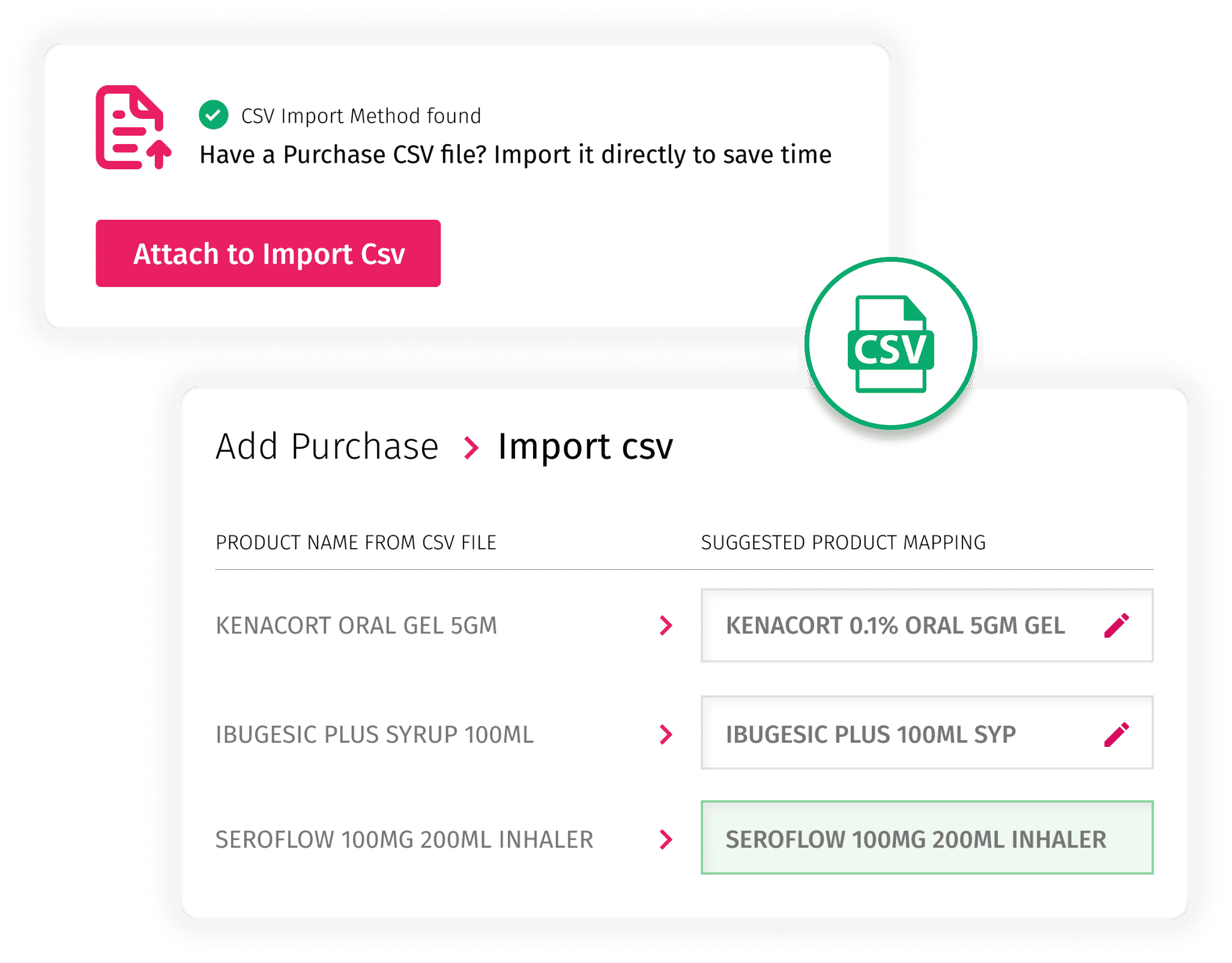 Import Purchase Bills in less than 30 secs
Why add Purchase Bills manually when you can import them in the pharmacy software in less than 30 seconds? This feature will not just save you from wasting time but also from any manual errors. After all, speed and accuracy are critical to the success of a retail medical store.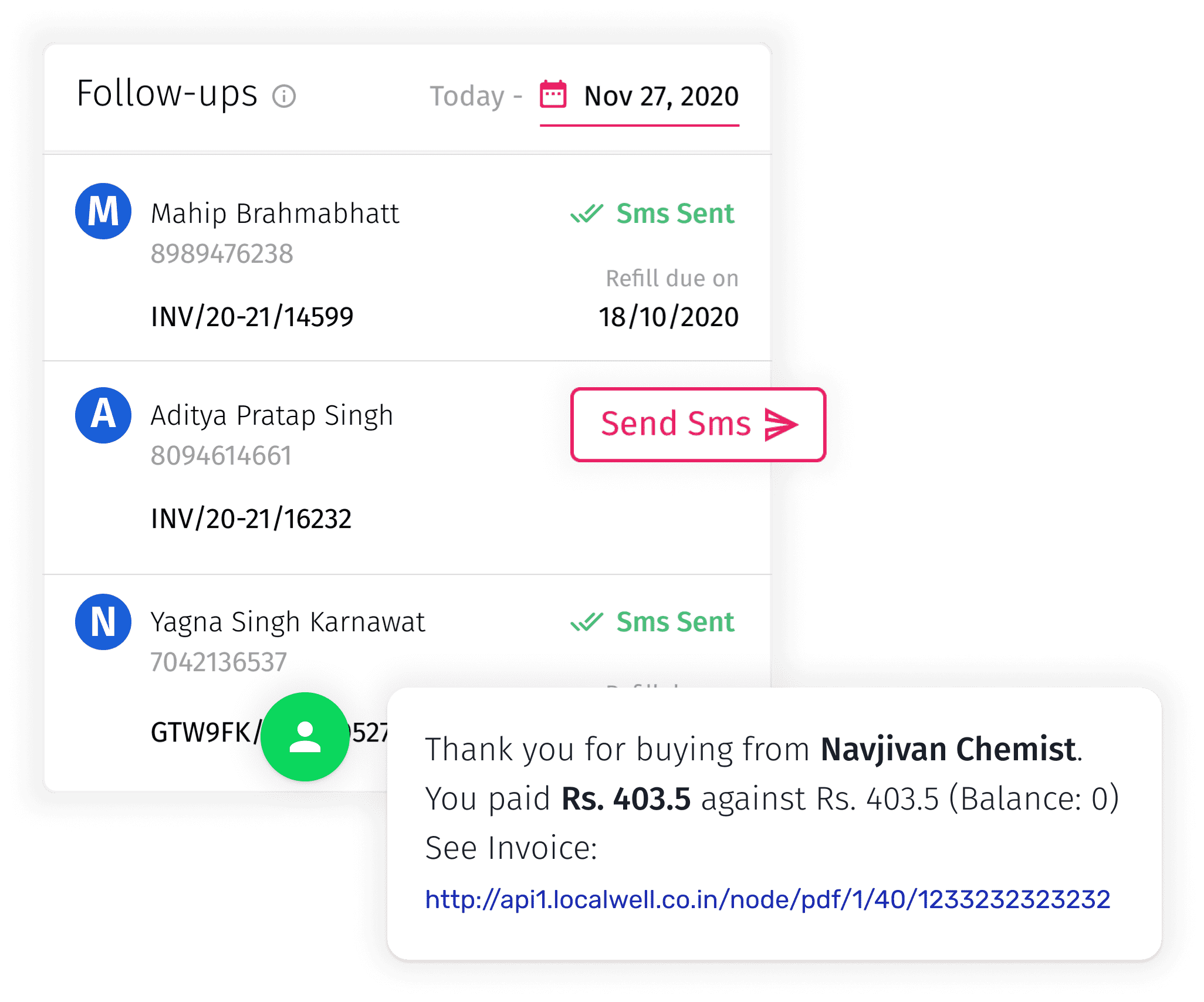 Let the customers grow, then retain like a pro
It is said that 80% of revenue comes from the top 20% of customers. What makes LocalWell one of the best pharmacy softwares is that it identifies such customers and allows you to connect with them digitally. The software will help bring customers to your medical store more frequently.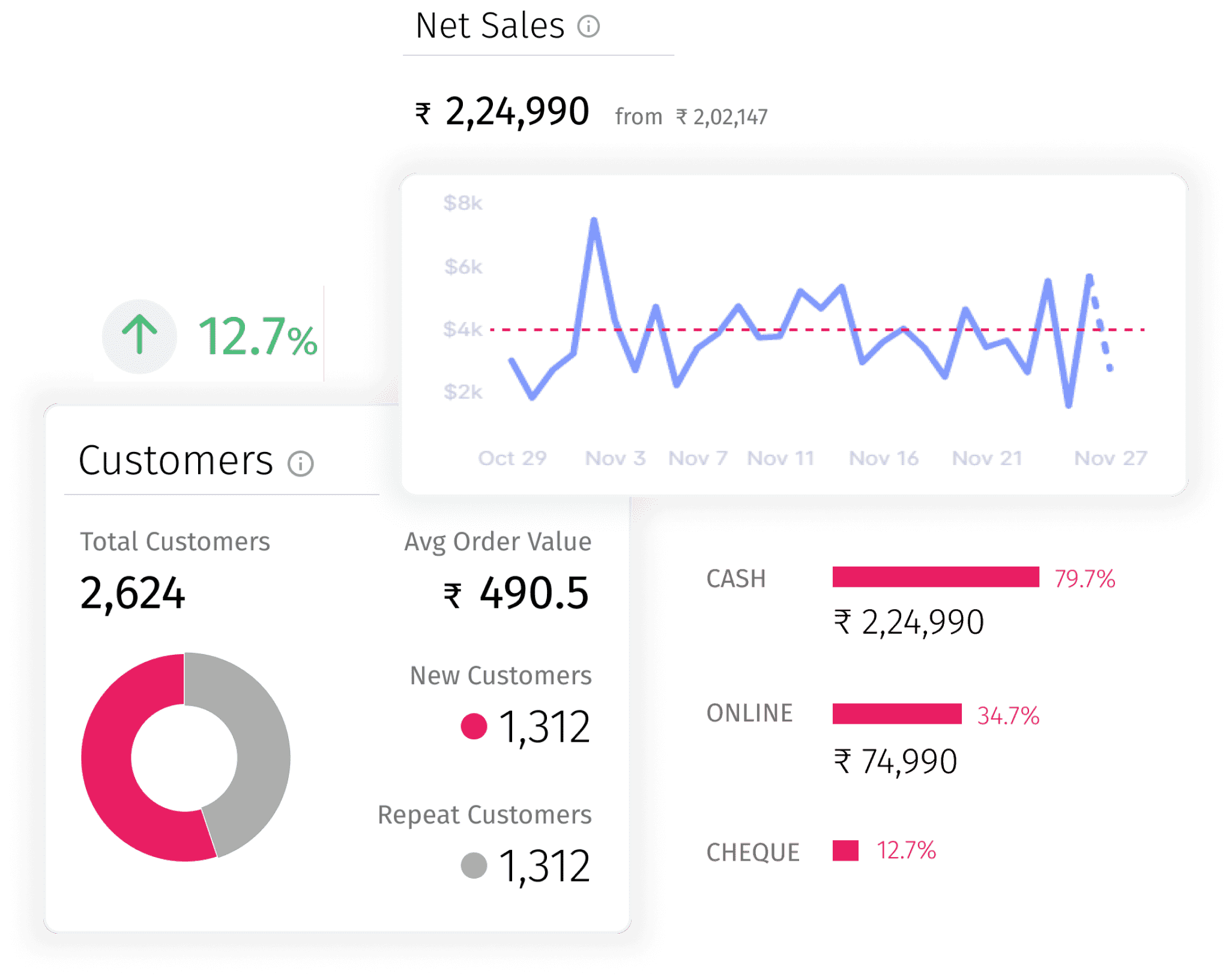 Business Reports when you need them
View or Download Customer Profile Analytics, GST Sales & Purchase Registers, Customer & Distributor-wise Payment Khata book, Product-wise Statement of Transactions, Schedule H1 Drug report and a host of other stock-related reports from this medical store billing software.